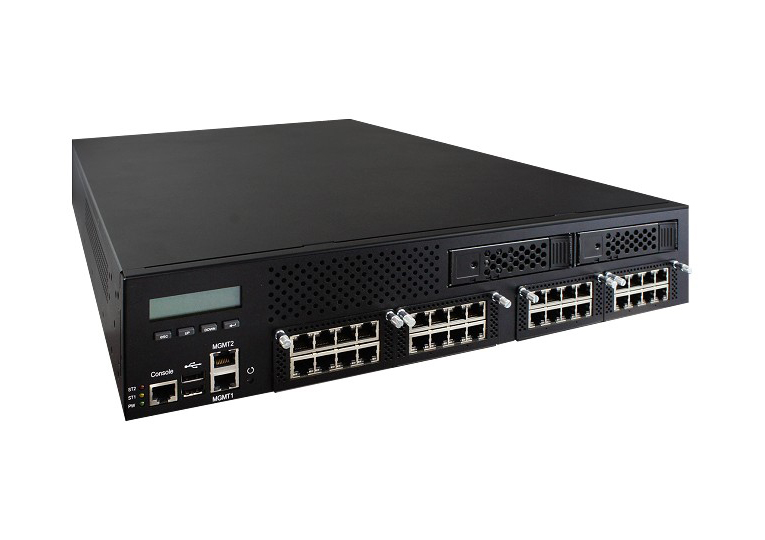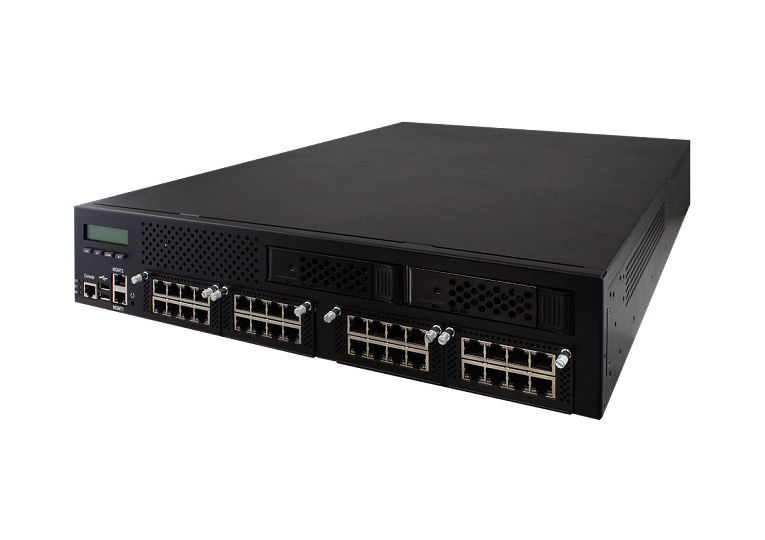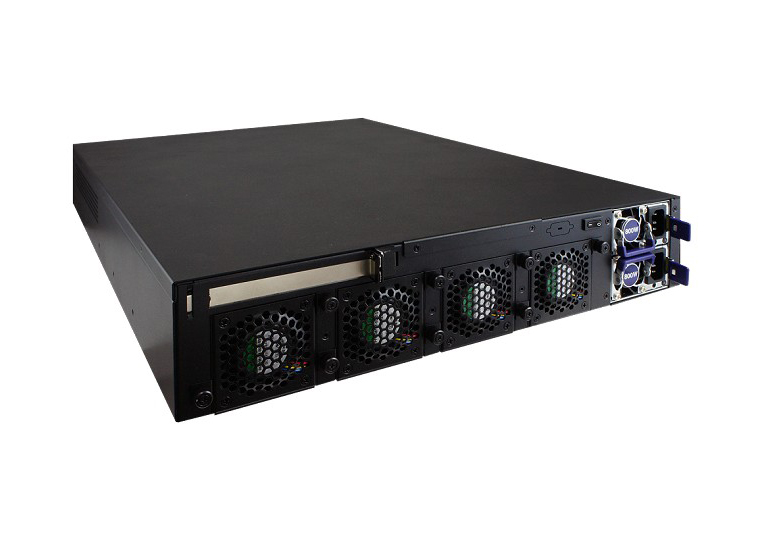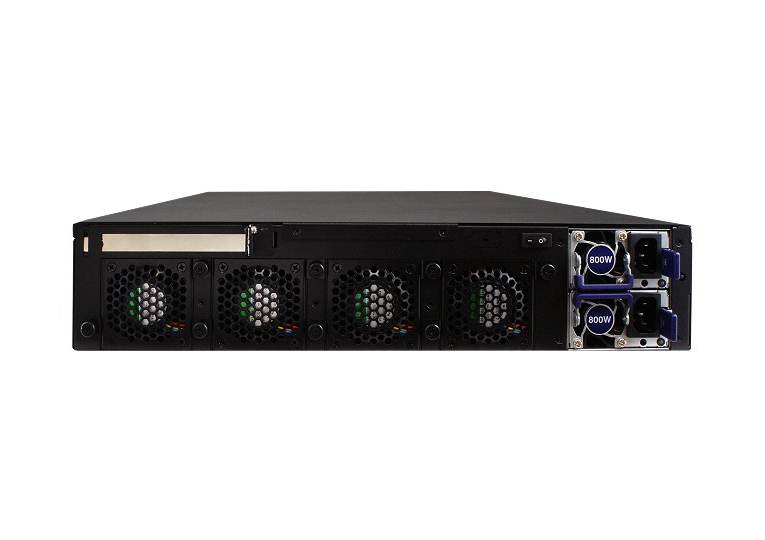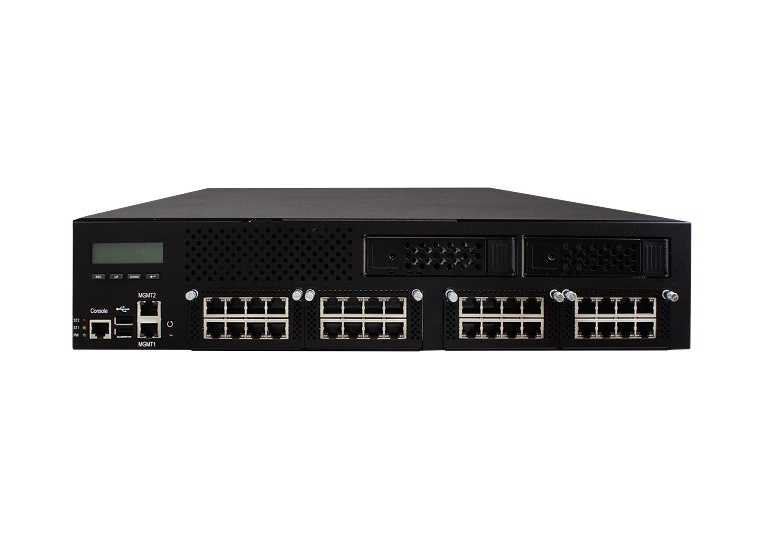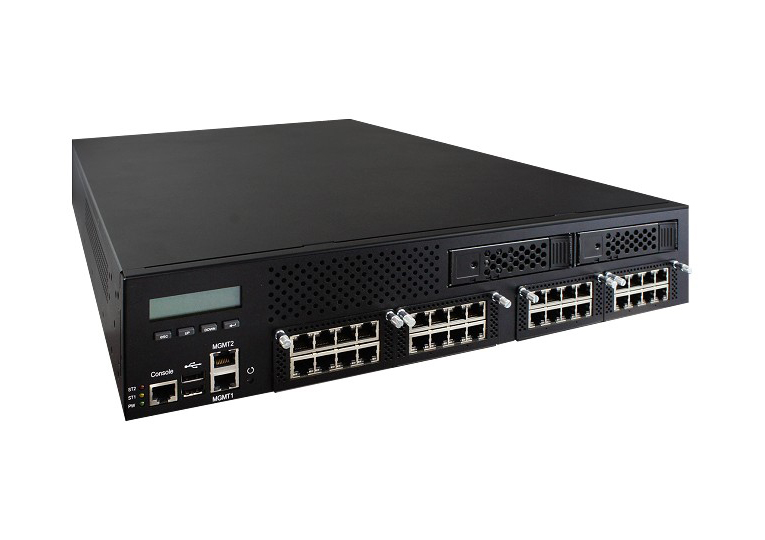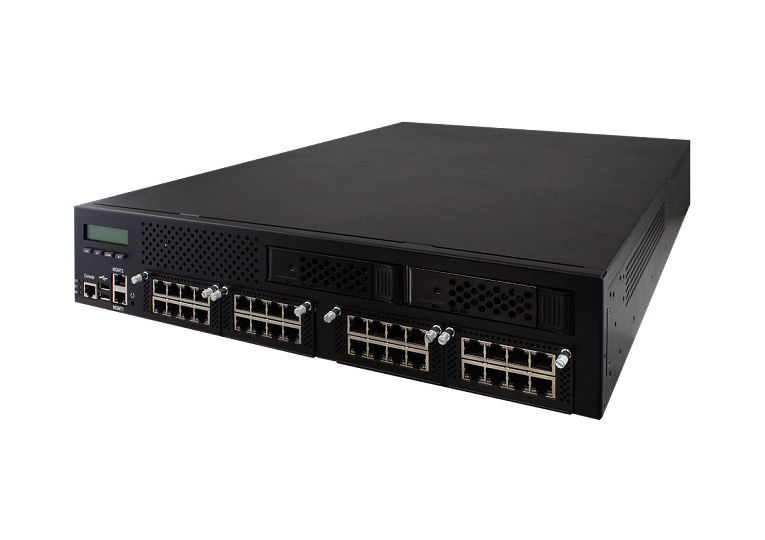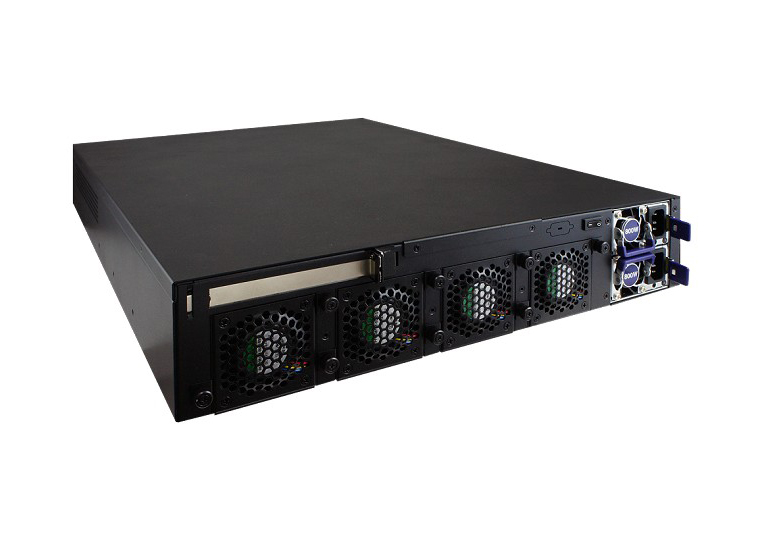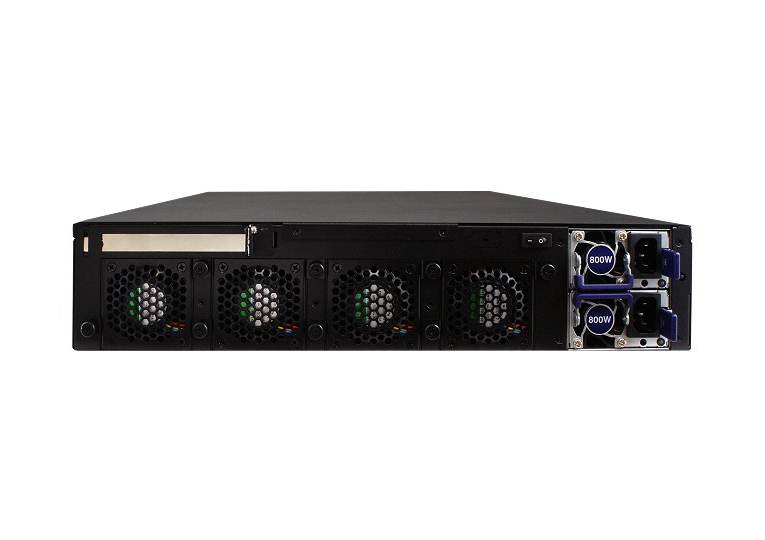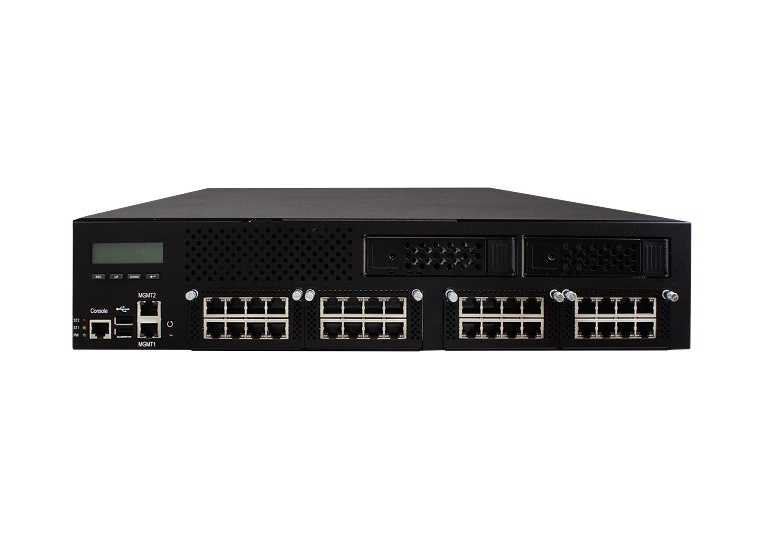 Network Appliance
FWA9500
Performance 2U Network Appliance with Dual Intel® Xeon® Scalable Processors & up to 66 GbE Ports
Dual Intel® Xeon® Scalable Processors (SKL-SP)
16x DDR4 RDIMM, Max. 512GB
Max. 8x NIC modules; Max. 64 GbE ports
Optional IPMI 2.0 module
1x PCI-E x8 expansion slot
800 watt redundant power supply
The highly-flexible FWA9500 network computing appliance supports Intel® Skylake-SP Xeon® processors for today's ever-changing network environments. The 2U rackmount system features dual LGA3647 CPU sockets and the Intel C624 chipset that supports up to 512GB RDIMM memory in 16x DDR4-2666 sockets. With two Intel I210-AT Gigabit Ethernet controllers on board and configurable NIC module slots, it can be equipped with 8x IBN (IBASE proprietary network interface) cards to accommodate a maximum of 66 GbE ports.
The FWA9500 network appliance is designed to be an ideal workhorse for enterprise workloads to manage vast quantities of data, enabling robust levels of performance and reliability in enterprise-class network security, firewall, VPN, UTM, WAN and network management applications. The unit has used the modular approach to design a network appliance with high expandability and scalable functionality. This allows rapid customization and easy configuration by interchanging and combining modules to meet customers' optimal requirements, reducing the total cost of ownership. Inner storage expansion with two 3.5" or four 2.5" swappable drive bays and an 800W redundant power supply also ensure high availability and serviceability.

The FWA9500 comes with I/O connectivity and expansion slots, such as a PCIe x8 slot, an M.2 (M-key), a Mini PCIe, two USB 2.0 and an RJ45 serial console with LCM display for easy operation. LAN bypass and the IBASE IDN100 IPMI 2.0 module are optional features.

CPU
Dual LGA3647 sockets for Intel® Xeon® SKL-SP
Chipset
Intel® C624 PCH chipset
Memory
16x DDR4 DIMMs up to 2666MHz, Max. 512GB RDIMM
Display
1x VGA (via optional IDN100 module)
Ethernet
Onboard: 2x Intel® I210-AT GbE
NIC module slots: Max. 8x IBN cards, Max. 66 GbE
Bypass
Via IBN module SKU
Expansion
1x PCI-E x8 slot
1x Mini PCI-E (PCI-E, SATA & USB signal)
IPMI
Optional module, compliant with IPMI 2.0
Storage
Max. 2x 3.5" or 4x 2.5" swappable drive bay
1x M.2 slot (M-key 2280, PCI-E x2 signal)
1x CF socket
TPM
TPM 2.0
I/O
1x LCM
3x LED (Power / HDD / Status)
1x Factory default button (GPIO)
1x RJ45 console
2x USB 2.0
2x MGMT ports (LAN2 share with IPMI NC-SI port)
Power Supply
Full range 800W 1+1 redundant power supply
Dimensions
438 (W) x 600 (D) x 88 (H) mm
17.24" (W) x 23.62" (D) x 3.46" (H)
Weight
20 kg (44.1 lbs)
Operating Temperature
0°C~ 40°C (32°F~104°F)
Storage Temperature
-20° ~ 70°C (-4°F~158°F)
Operating Humidity
5% ~ 90%
Certification
CE/FCC
FWA9500
2U Rackmount Appliance, MBN900 Dual Intel® Xeon® SKL-SP, C624 PCH, 16x DDR4 DIMMs, Max. 66 GbE Ports, 800W RPSU, CPU cooler, optional IPMI, 1x PCI-E x8 slot, Barebone without CPU/RAM/HDD/ Drive Bay Kit/IBN Card*
* For a complete system, IBN modules & some components must be ordered.