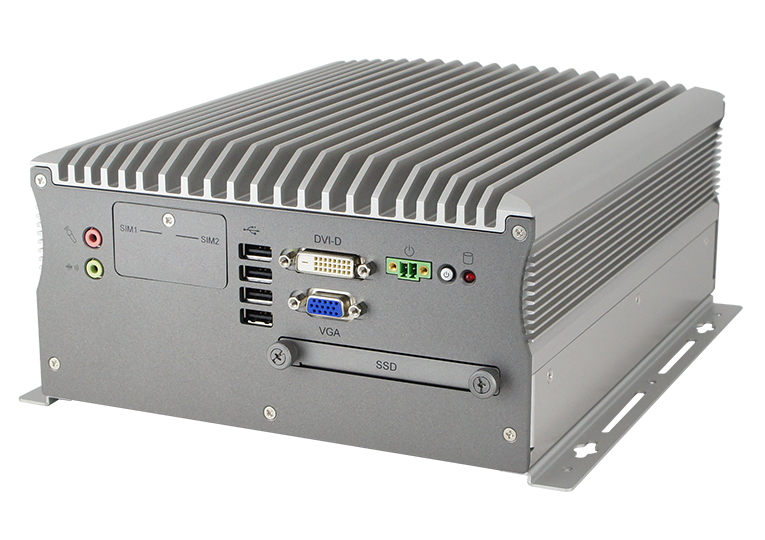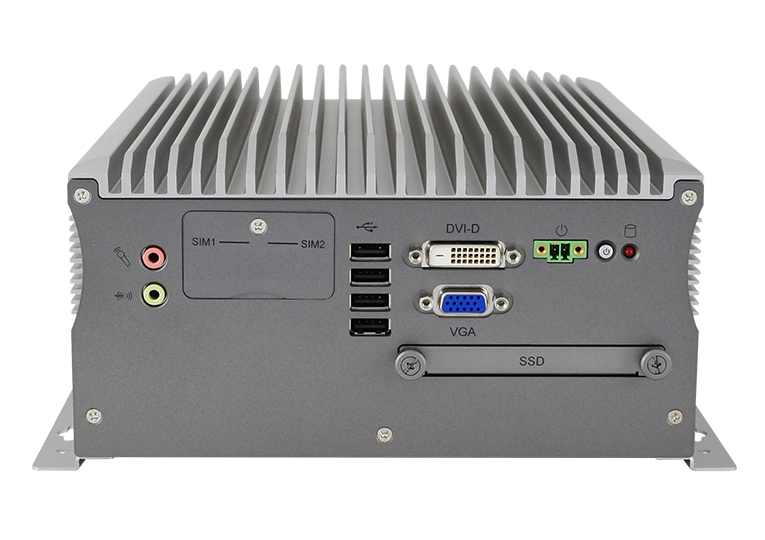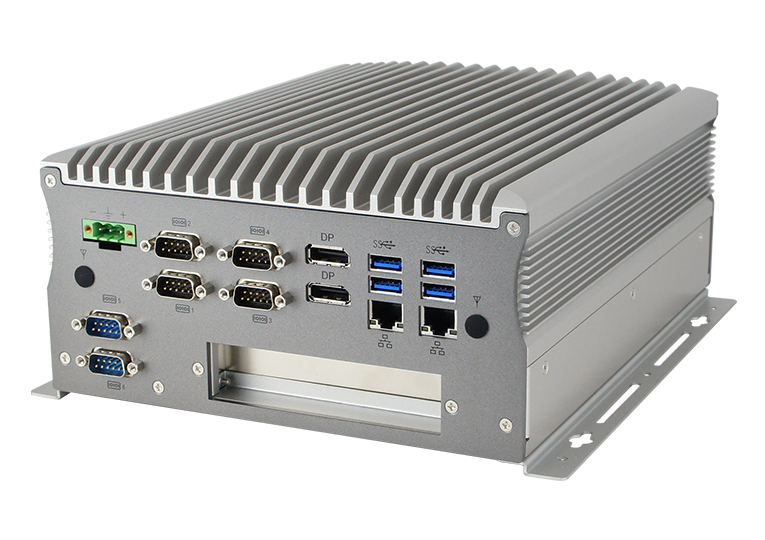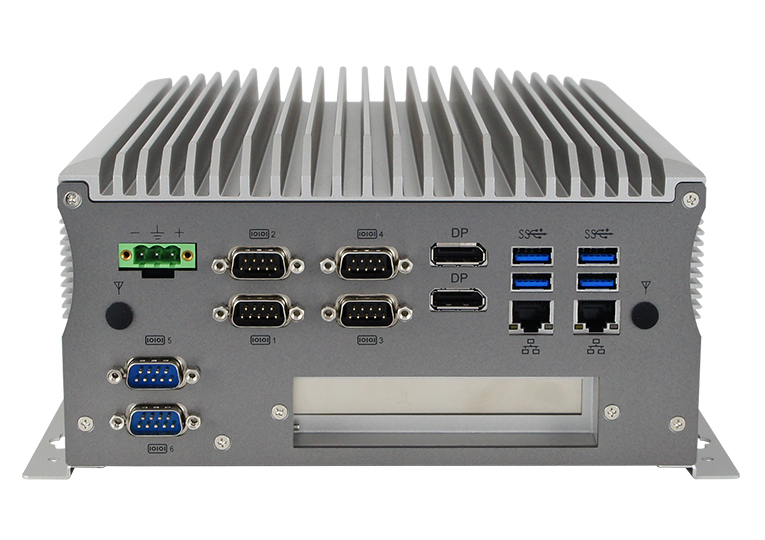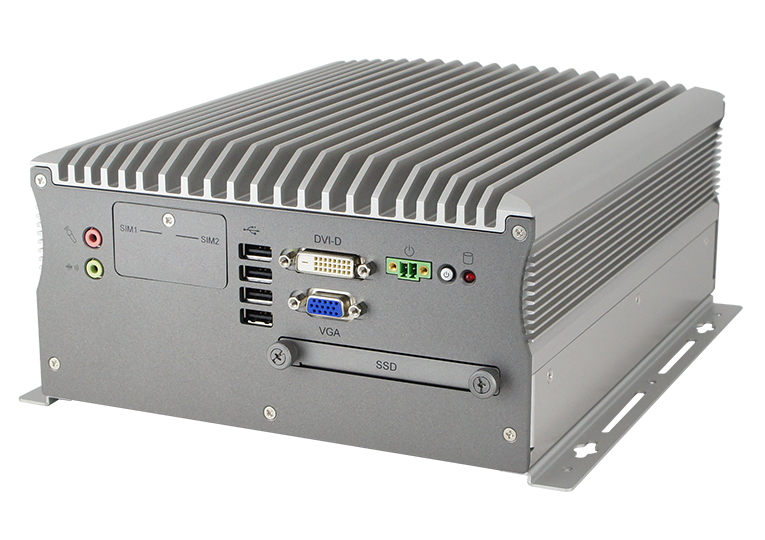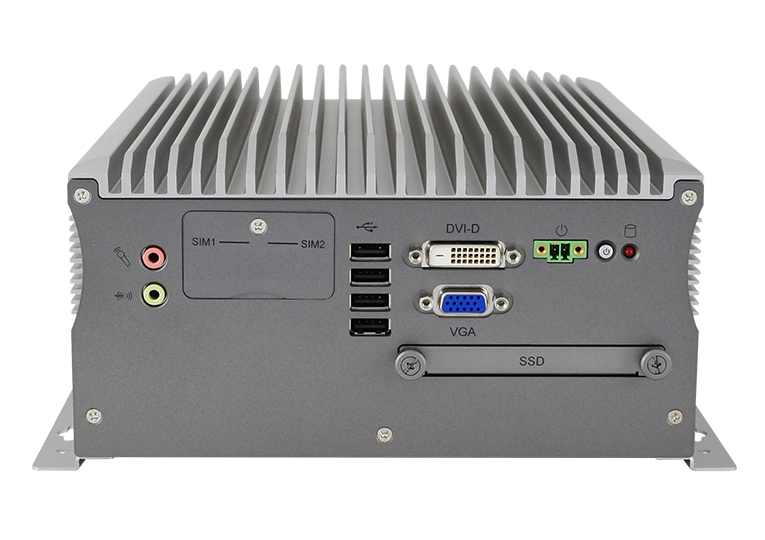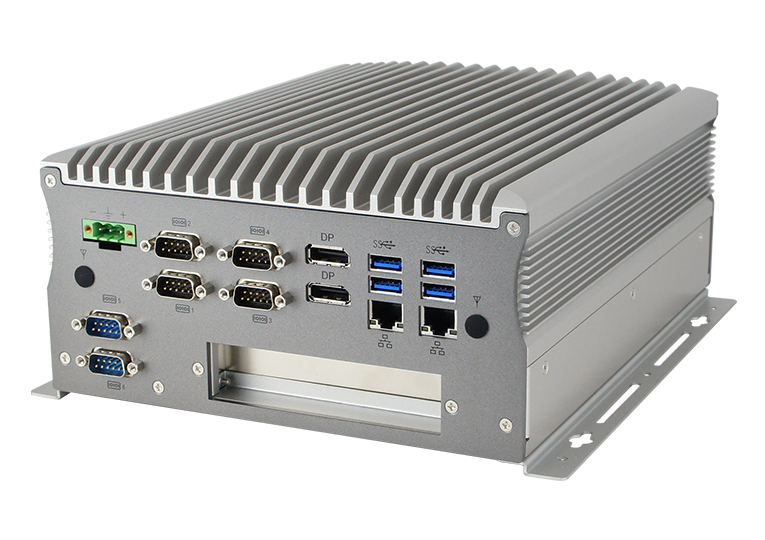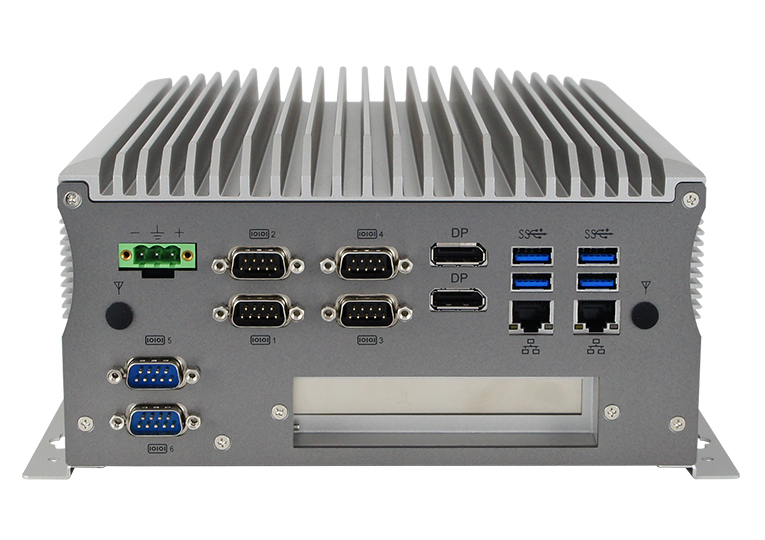 Intelligent System
AMI221
Compact Expandable Fanless System with 7th/6th Gen Intel® Core™ i7/i5/i3 Desktop Processors (35W TDP)
Fanless system with IBASE MB220 customized board
7th/6th Gen Intel ® Core™ i7/i5/i3 Processors (35W TDP)
Supports three independent display outputs
Flexible expansion slot system
Dual SIM slot supports WWAN redundancy
2x 2.5" HDD/SSD (Supports RAID 0/1)
12V(-10%) ~ 24V(+10%) DC wide-range voltage input
Over/Under/Reverse voltage protection
iSMART, iAMT (11.6), TPM (2.0)
The AMI221 is an expandable modular fanless system supporting the 7th/6th Gen Intel® Core™ i7/i5/i3 desktop processors designed for industrial-grade solutions in smart factory automation and retail applications.
It is an innovative fanless and cable-free system built with an efficient passive finned heat sink and an industrial-grade motherboard that has a rich I/O interface and a power supply with over-voltage, low voltage and anti-plug protection. The AMI221 comes with modular expansion slots to accommodate diverse PCI-E or PCI, which can be arbitrarily changed to increase system assembly flexibility and create the ideal solution according to customer specification needs. The systems are based on the Intel® Q170 and the H110 chipsets and powered by Intel® Core processors with speeds up to 3.4GHz. These platforms feature 8GB of DDR4-2133 system memory expandable to 32GB, triple independent displays via its DVI/VGA/DP interface and 2x Gigabit LAN with option to add a third GbE.

The rugged AMI221 is suitable for demanding applications in harsh environments. It has an operating temperature range of -10°C to 50°C with enhanced passive cooling for maximum thermal performance. It also supports 12V to 24V wide-range voltage input and a cable-less design for added durability and reliability. The redundant dual SIM sockets provide a more reliable WWAN connection for critical applications. Standard features include 8x USB, 4x COM, a wall-mount kit, a 64GB industrial-grade SSD storage and a 2nd storage option for RAID (0/1) function.
System Mainboard
MB220AF-1 with Intel® Q170 PCH
MB220EF-1 with Intel® H110 PCH
CPU Type
7th/6th Gen Intel® Core™ i7/i5/i3 desktop processors (35W TDP)
System Speed
Up to 3.4GHz
Memory
2x 2GB DDR4-2400 SO-DIMM, Max. 32GB
Front Panel External I/O
1x DVI-D + 1x VGA
1x Audio jack for MIC-in / Line-out
4x USB 2.0 ports
1x Red HDD LED
1x Power button with green LED indicator
2x SIM card slots
1x 2-pin terminal block for external power button
1x front removable drive bay for SSD
Rear Panel External I/O
1x RS232/RS422/485 port for COM#1
5x RS232 port for COM#2/COM#2~6
2x DisplayPort connector
1x RJ45 Gigabit Ethernet port + 2x USB 3.0 port
1x RJ45 Gigabit Ethernet port + 2x USB 3.0 port
1x 3-pin DC-in terminal block for 12V(-10%) ~ 24V(+10%)
2x Antenna holes
1x Expansion slot
Expansion Slots
1x Mini PCI-E sockets
Storage
2x 2.5" HDD/SSD (1x internal & 1x external-accessible)
2x mSATA (AMI221AF only) & 1x mSATA (AMI221EF only)
RAID 0,1,5,10 support (AF version only)
Construction
Aluminum & steel
Chassis Color
Silver & Gray
Mounting
Desktop or wall mount (wall mount kit included)
Dimensions
210mm (W) x 265mm (D) x 108.6mm (H)
8.27" (W) x 10.43" (D) x 4.28" (H)
Weight
4.3kg
Operating Temperature
-10°C to 50°C (14°F~122°F)
Storage Temperature
-20°C ~ 80°C (-4°F~176°F)
Relative Humidity
5~90% @ 45°C, (non-condensing)
Vibration
Non-Operating: 1.0 grms / 5~500Hz / random operation
Operatiing: 0.25 grms / 5~500Hz / random operation
Shock
Operating: 20G/ 11ms
Non-Operating: 40G/ 11ms (MIL-STD-810G)
Certification
CE / LVD / FCC Class-B
AMI221AF
Fanless box System with MB220AF, w/ Intel® Core™ i7/i5/i3 desktop Processor, 6x COM (from IP214 / IP215), 2x 4GB memory, 1x 2.5" 64GB MLC industrialgrade SSD, w/o power adaptor, optional riser card
AMI221EF
Fanless box System with MB220EF, w/ Intel® Core™ i7/i5/i3 desktop Processor, 6x COM (from IP214 / IP215), 2x 4GB memory, 1x 2.5" 64GB MLC industrialgrade SSD, w/o power adaptor, optional riser card
IP214 Riser Card Kit (optional)
IP214 ZM05IP214---0A1000P) w/ COM cable (2x C501PK1H009302A00P) for AMI221/AMI231
IP215 Riser Card Kit (optional)
IP215 (ZM05IP215---0A1000P) w/ COM cable (2x C501PK1H009302A00P) for AMI221/AMI231
150W power adaptor (Optional)
150W (12V @12.5A) power adaptor, bare wire type
Compatible with IEC62368-1/EN62368-1
Optional Accessories
GPS antenna kit