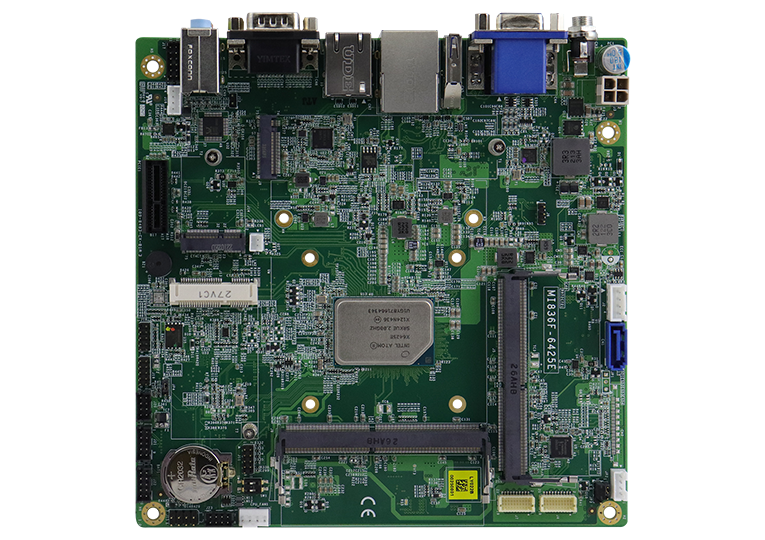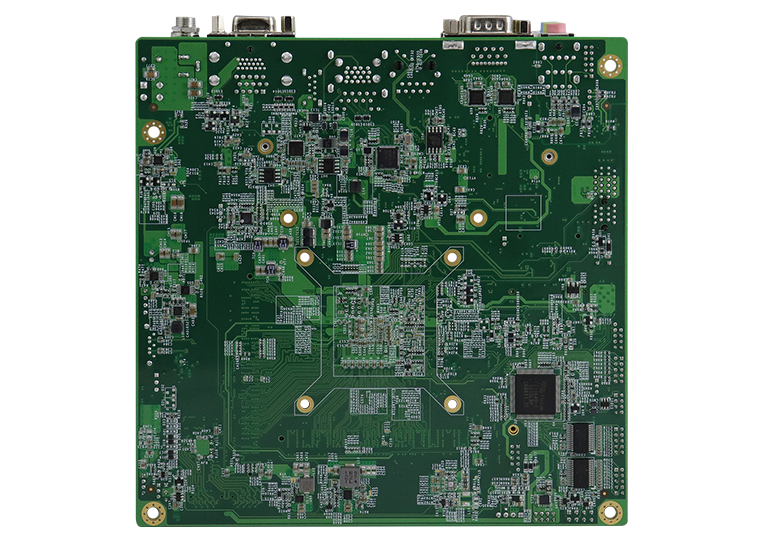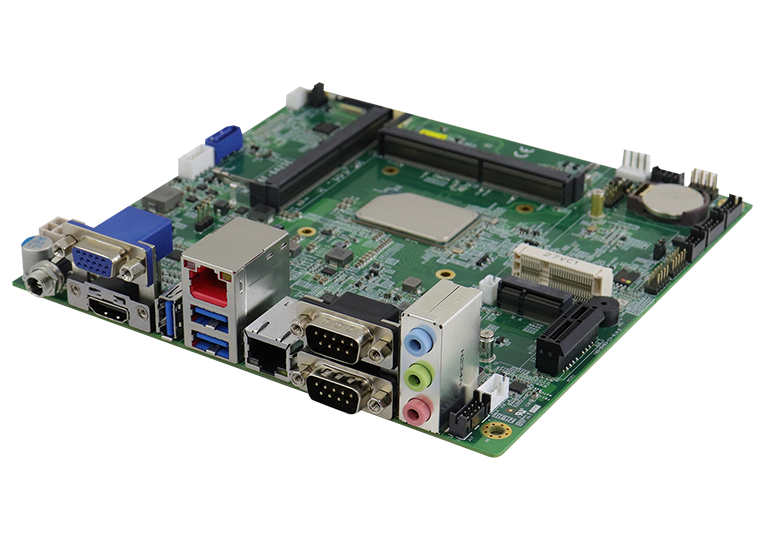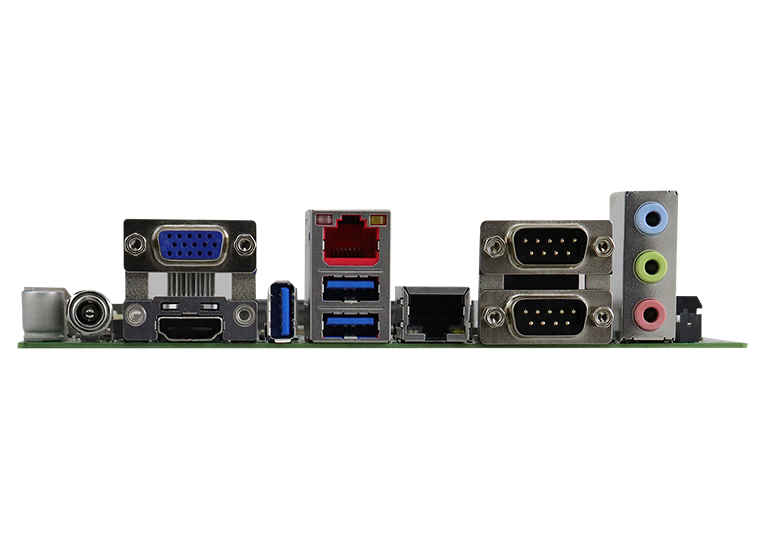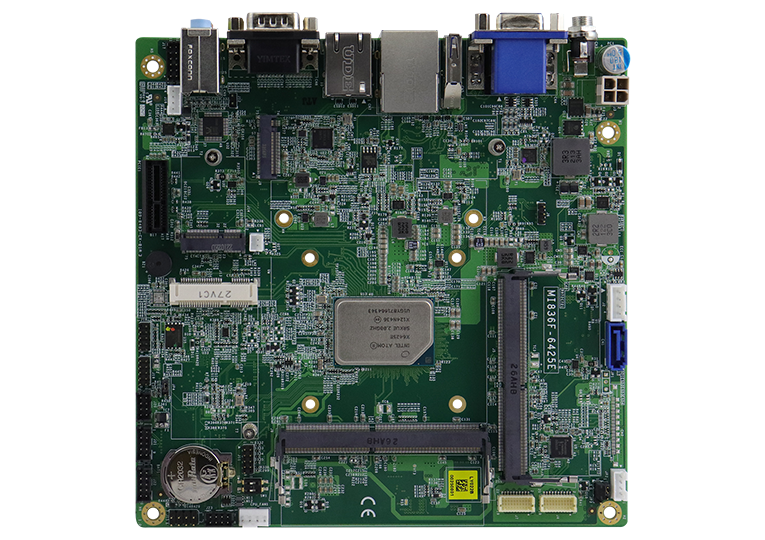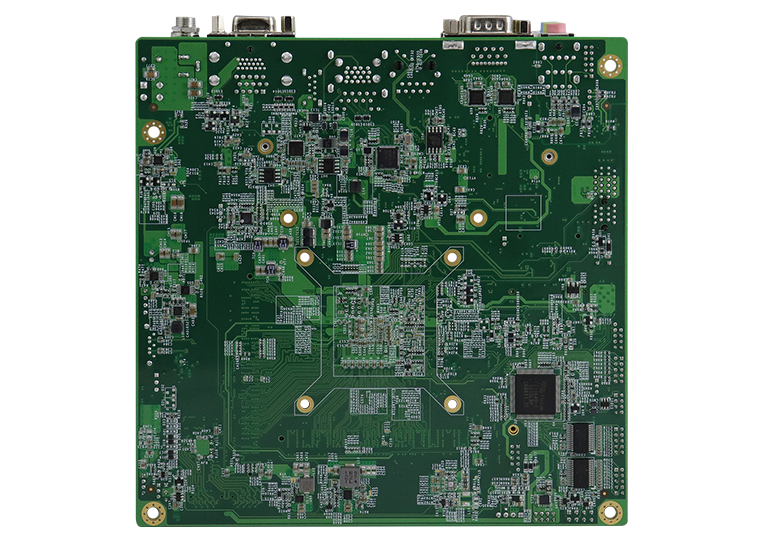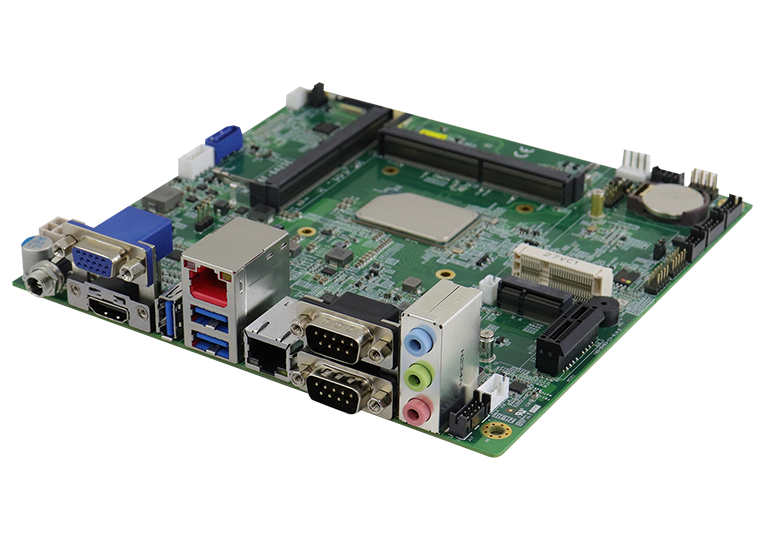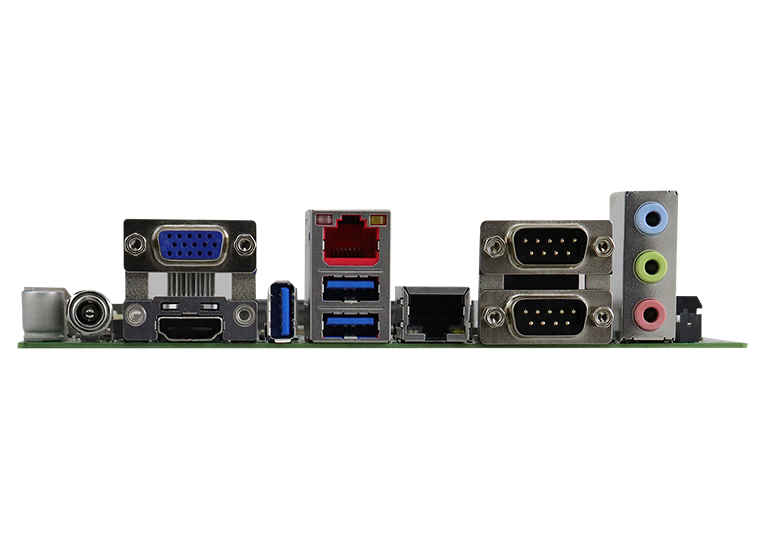 Embedded Computing
MI836
Intel® Atom® x6000 series SoC Mini-ITX Motherboard
Onboard Intel® Atom® x6000 series processors
2x DDR4-3200 SO-DIMM sockets, Max. 32GB, supports IBECC
Intel® Atom® processor integrated graphics HDMI (2.0b), VGA and LVDS or eDP
Dual Intel® 2.5G LAN (I226IT)
3x USB 3.1, 4x USB 2.0, 4x COM, 1x SATA III
1x PCI-E (x1) [Gen. 3.0], 1x mPCIe, 2x M.2 sockets (M-key & E-key)
Watchdog timer, Digital I/O, fTPM
Wide-range operating temperature from -40°C to +70°C
The MI836 is an industrial-grade Mini-ITX motherboard based on Intel® Atom® x6000E processor, with TDP ranges from 6W to 12W. It supports both passive and active thermal solutions with a wide operating temperature range from -20°C to 70°C, ensuring reliable operation even in outdoor and semi-outdoor environments.
The MI836 is practically suitable for various industries or applications that require the combination of performance and low-power design offered by the platform. These applications include real-time control systems, fleet monitoring and management systems, kiosks, and point-of-sale (POS) systems. It is equipped with 12V~24V DC input, two Intel® 2.5G Ethernet controllers, two DDR4 3200MHz slots with 32GB capacity and IBECC (In Band ECC) and graphics interface for HDMI (2.0b), VGA, and eDP or LVDS displays.
The MI836 provides a comprehensive set of I/O including 3x USB 3.1, 4x USB 2.0, 1x SATA III, 2x RS-232 COM, and 2x coastline RS-232/422/485 COM ports for secure serial communication over a network, and a variety of expansion slots, such as 1x PCIe Gen. 3, 1x mPCIe, 2x M.2 sockets (M-key and E-key) for add-on cards, storage devices and wireless connectivity. Supported operating systems include 64-bit Windows 10, Yocto, and Ubuntu.
CPU
Intel® Atom® QC x6425E (2.0GHz / 3.0 GHz)
Intel® Atom® QC x6413E (1.5GHz / 3.0 GHz)
Intel® Atom® DC x6211E (1.3GHz / 3.0 GHz)
PCH
Integrated in Intel® Atom® SoC
Memory
2x DDR4 SO-DIMM sockets, supports DDR4-3200 memory module, Max. 32GB
BIOS
AMI
Watchdog Timer
256 levels
H/W Monitor
Yes
Storage Device Interface
1x SATA III (shared with M.2)
Expansion Slots
1x PCI-E (x1) [Gen.3.0]
Mini Type Slots
1x M.2 (M-key, type:2280, SATA III)
1x M.2 (E-Key, type:2230, USB 2.0 + PCI-E)
1x MiniPCI-E (Full-size, USB 2.0 + PCI-E)
Graphics Controller
Intel® Atom® SoC integrated
Video Output
1x HDMI (2.0b) + 1x VGA + LVDS or eDP
Ethernet
LAN 1: Intel® I226IT
LAN 2: Intel® I226IT
I/O Chip
Fintek F81964D-I
Serial Port
4 COM ports: 2x RS232/422/485 + 2x RS232
USB 2.0
4x USB 2.0 via pin-headers
USB 3.X
3x USB 3.1 (5bps) @ edge connector
Serial ATA
1x SATA III
Audio
Built-in HD Audio controller + Realtek ALC888S with class-D amplifier
TPM
Supports fTPM
Others
Digital I/O (4-in/4-out), Watchdog timer, +12V ~+24V DC-in, with fanless heatsink
Dimensions (L X W)
170mm x 170mm (6.7" x 6.7")
Power Consumption
TBD
Operating Temperature
-40°C~+70°C (-40°F~158°F)
Storage Temperature
-40°C~+80°C (-40°F~176°F)
Relative Humidity
90% (non-condensing @60°C)
| | |
| --- | --- |
| MI836F-6425E | Intel Atom® x6425E (2.0GHz~3.0GHz) + fanless heatsink onboard Mini ITX, w/ Intel I226IT LAN x2, HDMI, VGA, LVDS, 12~24V DC-in, wide temperature support |
| MI836FE-6425E | Intel Atom® x6425E (2.0GHz~3.0GHz) + fanless heatsink onboard Mini ITX, w/ Intel I226IT LAN x2, HDMI, VGA, eDP, 12~24V DC-in, wide temperature support |
| MI836F-6413E | Intel Atom® x6413E (1.5GHz~3.0GHz) + fanless heatsink onboard Mini ITX, w/ Intel I226IT LAN x2, HDMI, VGA, LVDS, 12~24V DC-in, wide temperature support |
| MI836FE-6211E | Intel Atom® x6211E (1.3GHz~3.0GHz) + fanless heatsink onboard Mini ITX, w/ Intel I226IT LAN x2, HDMI, VGA, eDP, 12~24V DC-in, wide temperature support |